Sewing a corset
Added Jun 17, 2015
Tel Aviv, Israel

Step 37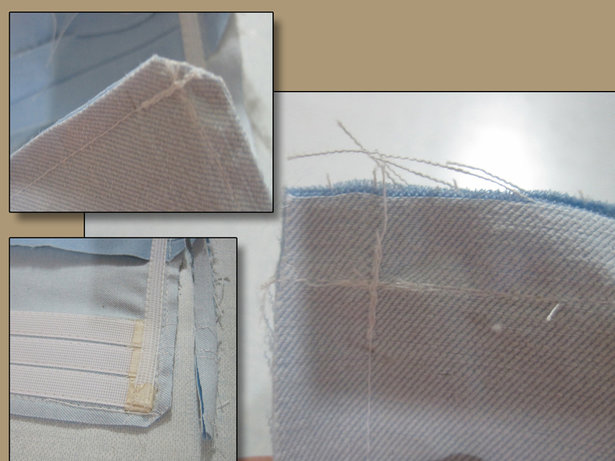 I check the quality of the seam from the face part of the corset.
I make sure that no curve bones get in the way of the joining seam.
It works best when the seam is made 1-2mm away from these bones.
Please note! You cannot turn the garment around on the needle!
Each seam begins at the edge of the garment and then I make a bar tack at the point of their intersection.
In the picture below you can see the location of bar tacks at the intersection of the seams.
Then I trim the seam allowances down to 0.2 inches. And I trim their corners, too.
0 Comments