Sewing a corset
Added Jun 17, 2015
Tel Aviv, Israel

Step 1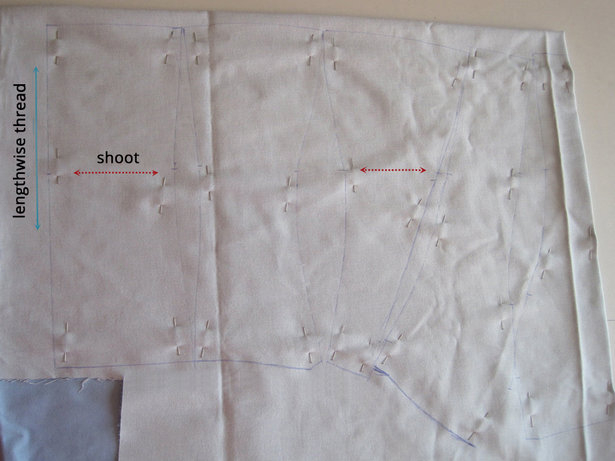 This model is sewn of 2-way stretch denim fabric.
No additional fusing of pieces is needed.
I will use the same fabric both for the face and the lining of the corset to ensure that the material is equally dense and stretched on the face and the lining.
Corset patterns should be prepared with seam allowances accounted for (in my case, 0.5").
I fold the material four times evening out the fabric crease.
I place the pattern pieces in such a way that their waistline notches are parallel to the shoot and the central cut of the back is parallel to the lengthwise thread.
In my case the fabric stretches along the lengthwise thread.
If your fabric stretches along the shoot, then you should lay out your pattern pieces the other way round: the fabric should not stretch along the waistline.
I trace all corset pieces marking notches. Then I secure everything with pins.