Sewing a corset
Added Jun 17, 2015
Tel Aviv, Israel

Intro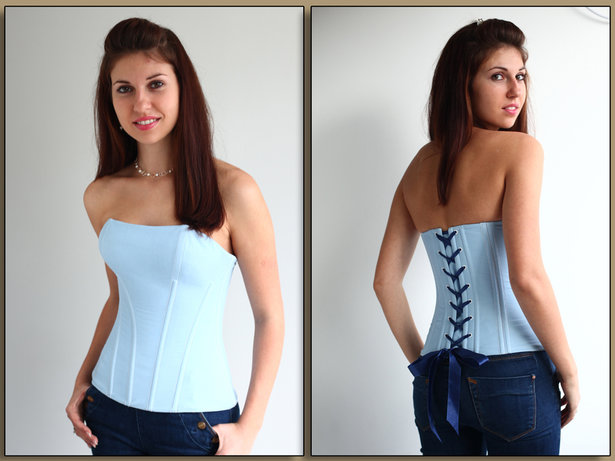 This is the basic and simple corset making technique from "Corset Academy - Online Haute Couture Classes":https://corsetacademy.net/ .
This technique can be used NOT only to make a corset, but also garments on corset base such as:
- Wedding gowns;
- Evening and cocktail dresses;
- Prom dresses.
Use you imagination and create!
Sincerely,
Tatiana
Technique Materials
You will need the following for the production of this corset:
 Strong fabric both for the front and the lining. About one meter.
 Rigilene bones.
 Plastic or steel corset bones.
 Bias tape for finishing the bottom of the corset.
 Masking tape for finishing the edges of Rigilene bones.
 Pressing moulds.
 Scissors, thread.
 Sewing machine.
 Press iron.
Related Terms
Dec 15, 2017, 04.03 AMby giana