Sew a Rib Knit Band
Added Jul 26, 2007
By burdastyle
New York, New Yo...

Step 6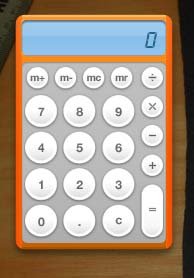 Now, do the math.
To create a band to fit the neckline of my shirt, I took measurements off the Front pattern piece (which is a cut on fold) and the Back pattern piece (also cut on fold), so I had to multiply my measurements by 2.
The total front neckline is 15 1/2" (40.4 cm) and the back neckline is 7 1/4" (18.6 cm). Adding these, I find the total length is 22" (58.8 cm) long.
The ribbing needs to be two-thirds of the neckline length- so the ribbing piece will be
22" X 2/3= 14 5/8" (58.8 cm X 2/3= 37.6 cm). Then, add 5/8" (1.5cm) seam allowance to each side, so the final length of the strip will be 15 7/8" (40.8 cm).
Next, to determine the width, cut a piece that is twice the desired width, and add seam allowance. I want a 3/8" (.95 cm) wide band. Rib knit is folded, with the folded edge created the outer finished seam for band trim, so this is doubled. Then, add the 5/8" (1.5 cm) seam allowance to each side, and I have a total width of 2" (5.1 cm).
So, the strip I am cutting will be:
15 7/8" long by 2" wide
(or 40.8 cm long by 5.1 cm wide)
NOTE: For a v-neck, the length of the rib knit band should be the same as the measurement of the neckline.
Aug 28, 2010, 06.42 PMby badyan