Sailor Collar: How to draft and construct - "Fiskars Unzipped"
Added Mar 2, 2011
by farahajh
Toronto, Canada

Step 2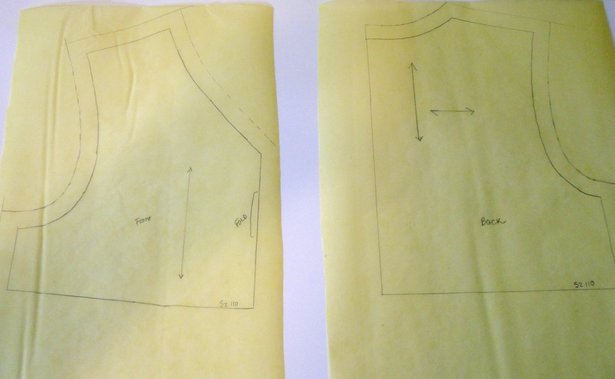 The bodice pattern I am using for this dress is a basic, straight top, with a v-neck. I didn't want a very low neck, so it's lower than most sailor necklines, and it is a v-neck with a slight curve on the sides, instead of straight lines. If you wanted a more traditional sailor look, make a deeper v-neck. Another common look is a deep V-neck, with a straight insert added behind the collar.
We need the front and back bodice piece right now. I have drawn the seam-lines on for ease of drafting.