Resize a vintage jacket
Added Jan 3, 2010
by flosiepoos
Oxfordshire, Uni...

Intro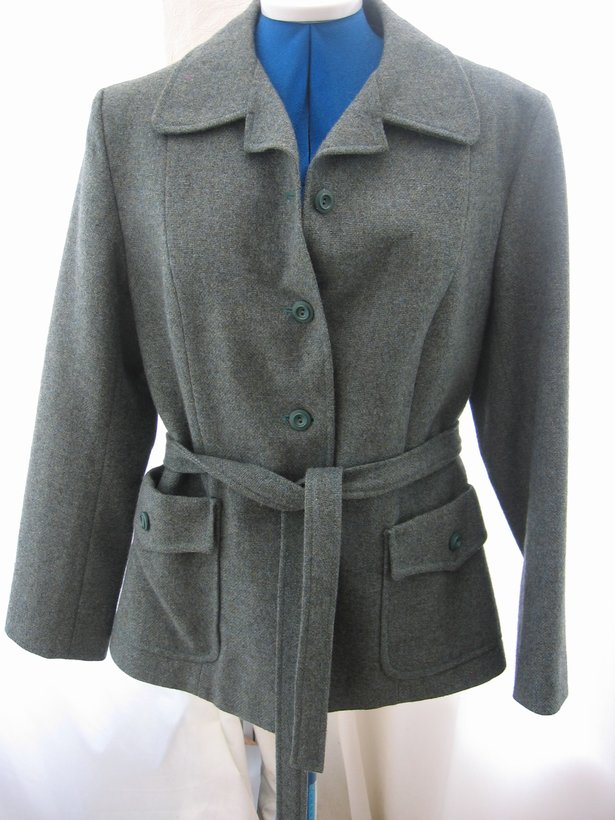 When buying vintage clothes you should ideally only buy garments you can wear as is, because it can be difficult to alter it to suit your shape and size, and the item may suffer as a result. You could also easily alter the shape and style of the garment so it loses its vintage identity altogether. So that's one rule I always follow which I decided to break for this pea-green wool pre-1964 jacket! This is why:
- I loved it and had to have it
- It fits well in the shoulders, which is important because it is almost impossible to alter, unless you disassemble the entire jacket and start again. Which vintage fabrics usually do not survive
- It has princess seams which are easy to alter
- The jacket and fabric are in perfect, as-new condition
- I loved it and had to have it!
I wanted the jacket to become one I could wear cycling in Spring and Autumn with a cardie or a knit underneath and a scarf and hat for that lady-like look. So here is how I went about fitting the vintage size 18 jacket (more a generous modern 14) to become a modern size 12.
Technique Materials
vintage jacket with princess seams, seam ripper, pins, embroidery scissors, chalk, sewing machine, tape measure.