Proofed Pattern Piece Technique (how to make reversible clot...
Added Feb 27, 2010
Sydney (Inner We...

Intro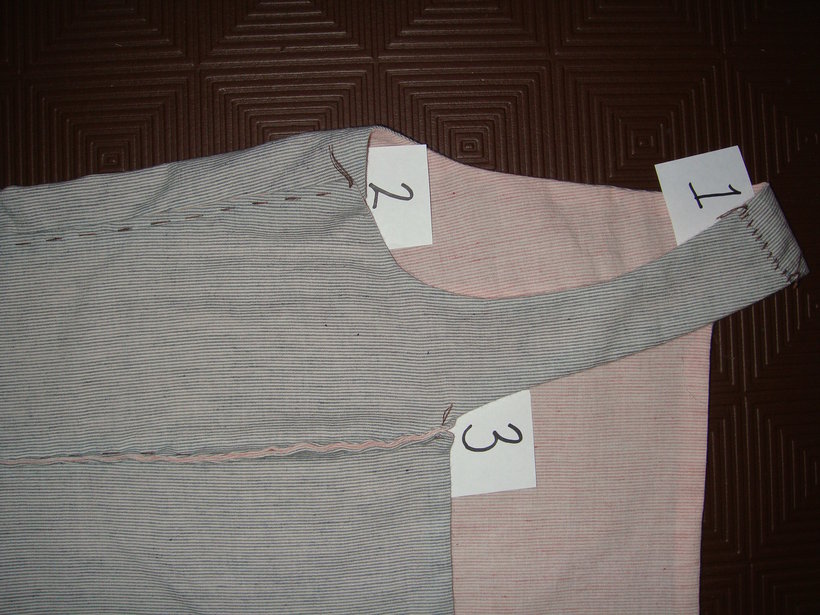 This technique is inspired by Alabama Chanin. I used it to make a reversible outfit called "Water and Jam".
The technique takes each piece of a pattern and completes it first, _before_ assembling them altogether. In this example, two different coloured fabrics are used. The technique would also be suited for 'patching' a whole lot of different fabrics together. Use it on your own patterns or with patterns you've bought. Would best suit patterns with distinct panels such as princess seams and simple lined garments - if you're unsure it would work with your pattern or fabric just ask!
Follow the steps to see how I made both a pink and a blue top.. at once!
If you like this technique show your appreciation and vote for where it all began, the "Water and Jam" slide 29 of the Alabama Chanin slide show.
Technique Materials
Woven fabrics (non-jersey);
And a pattern you want to wear inside and out.
0 Comments