Printing Patterns at a Copy Shop
Added Apr 19, 2007
By burdastyle
New York, New Yo...

Step 1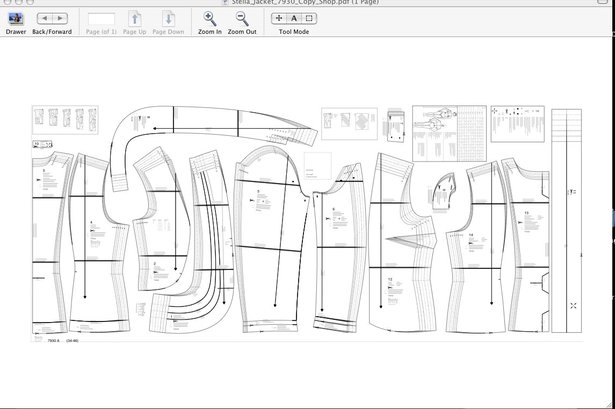 HOW TO PRINT A PATTERN AT A COPY SHOP
Choose the pattern you wish to create from the Pattern Database. Choose PRINT AT COPY SHOP (NO ASSEMBLY) to download the pattern. Save the PDF file to the desired location (a CD or flashdrive if you wish to take the file directly to a copy shop; somewhere in your hard drive will be fine if you will be uploading it to the internet). View the PDF in Preview or Adobe Reader to ensure that it downloaded properly.
To print a pattern at a copy shop, you have several options.
Choose one of the following:
1) FedEx/Kinkos- Upload pattern on-line/Print at shop/Pick up at shop
2) FedEx/Kinkos- Upload pattern on-line/Print at shop/Have mailed to your home
3) Your Fave Local Copy Shop or FedEx/Kinkos - Put pattern file on disc or usb flash drive/Upload pattern at copy shop/Print at shop
0 Comments