Pleather clutch bag tutorial
Added Jan 30, 2010
by susanne2011
Perth, Australia

Intro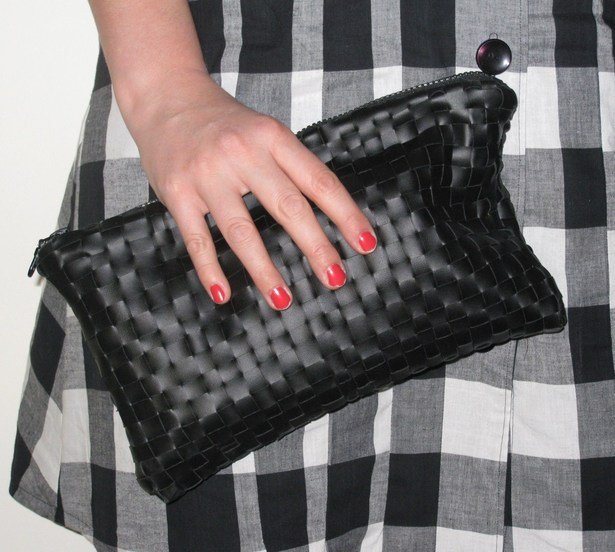 This is a clutch bag I made recently, using pieces of pleather woven together.
Halfway through making this bag I thought it might be a nice idea to take pictures of what I was doing and write a little tutorial. Of course, this was when I had a half finished bag…hmmm, smart thinking. I anyway wanted to post this tutorial, but I have added some pictures that I made afterwards, so you get the idea.
Another warning: I am still a bit clumsy when it comes to sewing and I defenitely don't do things in the right order most of the times. But, I worked for me, so it will probably also work for you!
Technique Materials
Pleather for the outside, polyester for the lining, 2 zippers, fusible interfacing, sewing needle for leather
0 Comments