Pleat Me to the Moon (perfect pleats tutorial)
Added Jan 22, 2012
Courtown Harbour...

Step 3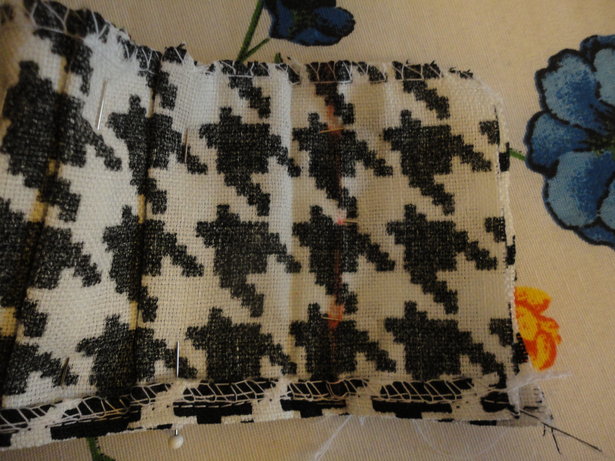 As I was adding a pleated piece to the hem, it took a very very VERY long stripe. And as the dress has been already made, there was no patterns/instructions handy to calculate exactly how wide the piece should be. And even if they were handy, I would not have a piece of fabric so long that it would fit the whole hem after pleating. So I had to make it out of few parts. Here is a tip on how to attach the parts together:
Pleat both pieces as described above, but DO NOT TOPSTITCH THE PLEATS ON THE ENDS. Press them and find an inner fold line on each. I drew a line with my red chalk to show where it is, but you don't have to do that- the pressed line will be there anyway.
Very carefully ford two pleated parts right side together with the inner fold line matching. Pin and stitch down the fold line, backstitching at the hem ( to hide those nasty thread ends).
0 Comments