Pleat Me to the Moon (perfect pleats tutorial)
Added Jan 22, 2012
Courtown Harbour...

Step 1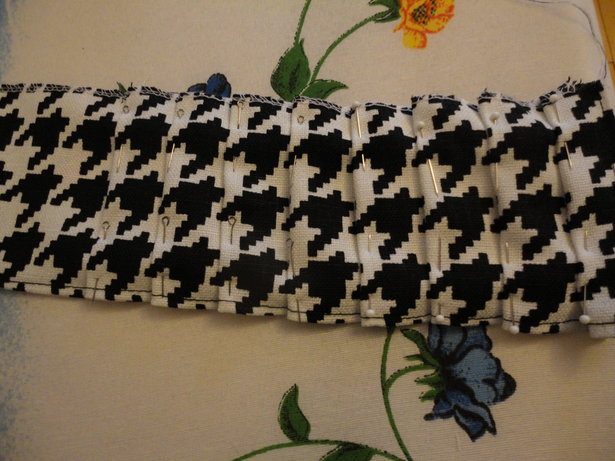 First, you need to determine what width and style your pleated part must be. As in my case it was an extention to the hem of the dress, I just wanted to have my pleats around 2.5 inches long. The distinct pattern dictated the width. You can go for a harmonica style pleats or have outer and inner sides of the pleat different width. In my case I needed to keep the pattern flowing from the dress down, so the outer side of the pleat is wider.
Before you commence actual pleating, make sure you have done your hemming and taken care of the raw fabric edges ( mine frays like crazy)
Pin your desired pleats along the fold, a few times if necessary . There is never too little pinning in this step! Now press over the pleats with steam ( fabric allowing), I use silk organza to prevent my fabric from burning/shining from over pressing. Luckily this particular wool blend is very iron-friendly!
0 Comments