Pick-up Skirt technique
Added Oct 23, 2008
by chissa83773
British Columbia...

Step 2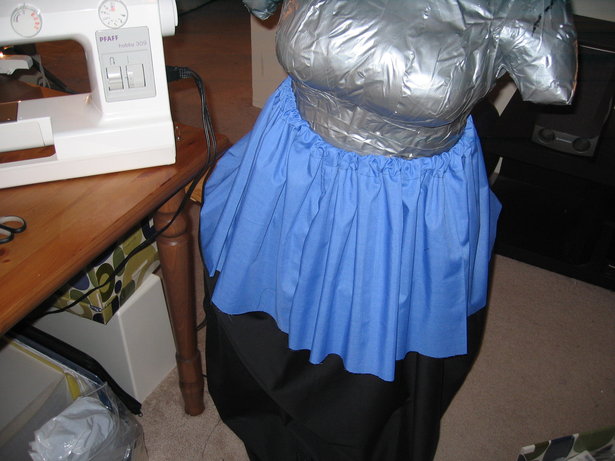 **To clarify, you need to have a lining for this technique otherwise there will be nothing to attatch your outter skirt/pick-ups to, hopefully you will understand once you get to the step of creating the pick-ups**
-For lining skirt (mine is in blue) place elastic band through waistband to gather skirt.
-For actual skirt (mine is in black) place elastic cord through waist band and in hem to gather skirt. I put the elastic in the hem as well to make a bubble hem. If you do not want this leave the elastic out of the hem.
0 Comments