Pick the Right Thread
Added Oct 14, 2008
By burdastyle
New York, New Yo...

Intro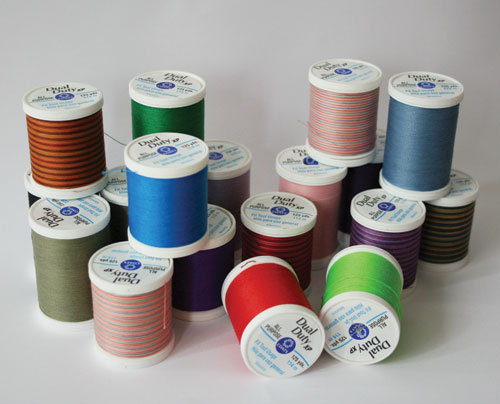 Choosing the right thread can greatly improve your sewing experience. We thank our friends from Coats & Clark®, who provided us with the expertise for this How To and loads of thread for making our creations! You'll see: That little thin thread is more than just a string to keep pieces of fabric together.
In the following How To, we show you some specific types of fabrics and the best thread to use with them. At the same time, as its name implies, all-purpose thread can be used for most projects. However, using a specialty thread for certain projects can give better results, smoother seams and a higher quality outcome.
There are a few guidelines you should know about thread: Polyester thread is stronger and has more give than cotton thread. Thus, it can be used on woven and knit fabrics. Cotton thread can be used on woven fabrics, but not on knits, because it will not give with the fabric.
Technique Materials
various projects, various threads
0 Comments