Perfect finish, no handsewing invisible zip with lining.
Added Jun 18, 2011
by freakusbzzz
Canberra, Australia

Step 9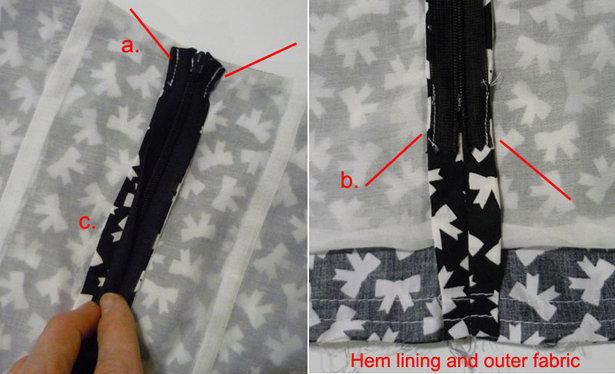 At both points a and b secure the zip by stitching it to fabric behind the zip. DO NOT sew the outerside of the garment, only the inside, you'll have to move the outer out the way .
Point c shows the nice finished edge under the zip, no more finishing or sewing required.
0 Comments