Perfect finish, no handsewing invisible zip with lining.
Added Jun 18, 2011
by freakusbzzz
Canberra, Australia

Step 7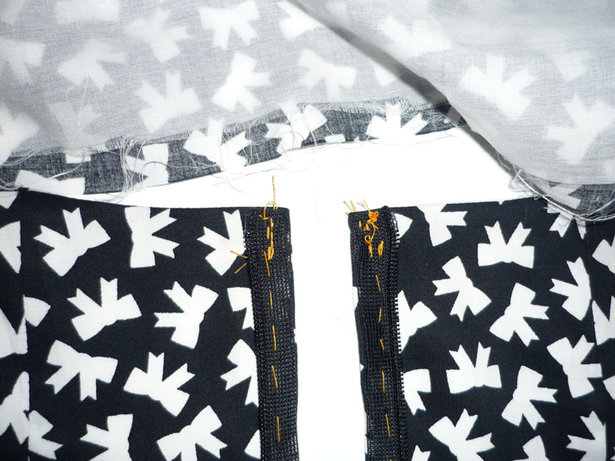 Niow refer to your favourite method of inserting your invisible zip.
Place your zip on the outside of the fabric with the folded over tops 1mm short of the garment edge.
Pin or baste it in place the full length of the garment.
0 Comments