Pattern Basics- Understanding the Cutting Layout
Added Nov 21, 2007
By burdastyle
New York, New Yo...

Step 3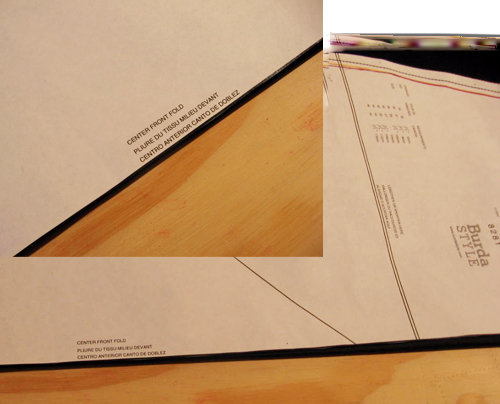 Generally as a rule, the fabric is folded so that the right side is on the inside. This makes marking darts, notches, etc, much easier after the piece is cut.
When you lay out the pieces, be sure to line up the grainline marking on the pattern with the grainline on the fabric, going in the desired direction. Most commonly you will find the grainline to be a vertical line going from the top to the bottom of the pattern, which means it should be placed on the lengthwise grain of the pattern, running parallel to the selvage edge.
First pieces to be pinned down should be those that are cut on the fold.
0 Comments