Pattern Basics- Understanding the Cutting Layout
Added Nov 21, 2007
By burdastyle
New York, New Yo...

Intro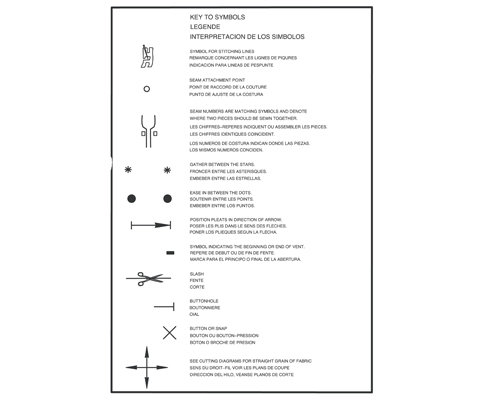 Just starting to use patterns? We know some people are hesitant to use patterns, but its really quite easy! Everything you need to know is right on the pattern, and once you start, you'll never stop!
Pattern instructions usually contain a pattern layout that can be used when laying out the pattern pieces on the fabric before cutting. This map shows where the pieces should lie on the two basic widths of fabrics (45" or 55" (114 cm or 140 cm) in order to be cut in a way that wastes the least amount of fabric. This is especially important because the yardage required is estimated from this layout, so if cut differently, you might run out of fabric! Save yourself the headache by familiarizing yourself with the layout guidelines illustrated here!
Technique Materials
Know the width of your fabric, the size you wish to cut out, and the cutting layout.