One-thread Dart
Added Apr 6, 2011
Nicosia, Cyprus

Intro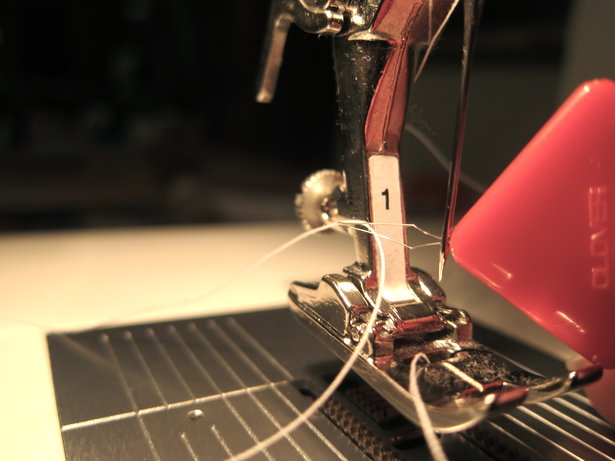 Why use it:
One thread-dart - stitched starting from a dart point – eliminates unsightly thread tails at the point.
In addition, Roberta Carr in her great book "Couture… The Art of Fine Sewing" argues that this type of dart has a smoother, pucker-free point and is easy to press.

When use it?
Because of the neat finishing, this technique is definitely most advisable on sheer fabrics or where the inside appearance of the garment matters.
However, Roberta Carr also recommends using it
- On short darts (1 ½ (4cm) or less), as in the cap of a sleeve,
- On fabric that is difficult to press, such as gabardine.
- On darts that extend almost to the bust point.
- In very fitted garments.
- In tailored garments.

For detailed step-by-step images check my blog: http://frabjous-fashion.blogspot.com
Technique Materials
sewing machine