One-piece Single Welt Pocket
Added Mar 28, 2010
by wzrdreams
Brooklyn, New Yo...

Step 9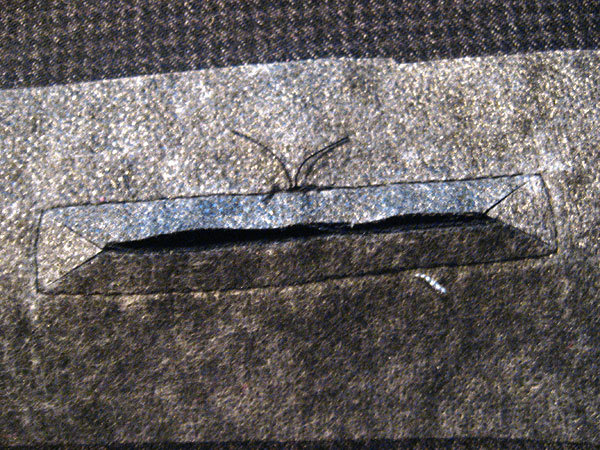 Cut carefully down the center of the welt opening to 1/2" from each end. At the ends, cut diagonally to the corners, being oh-so careful not to cut through the stitches.
It is now safe to remove the basting stitches.
Photo Note: On my final I got way to into sewing and forgot to take pictures so this is from the trial run.
0 Comments