No Zipper !! No buttons !!
Added Jun 24, 2010
by dana-88
Ad, United Arab ...

Step 1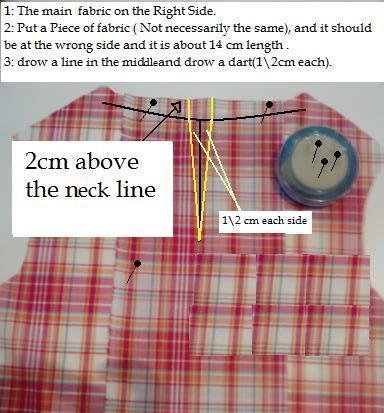 1:The fabric should be at the right side.
2: use an extra fabric and put it at the wrong side.
3:drow a dart 1\2 cm each side.
4:Leave 2 cm above the neck line.
5: pin you work.
0 Comments