Neckline finish for a knit top
Added Apr 22, 2011
by Saradho
Hillsboro, Orego...

Step 1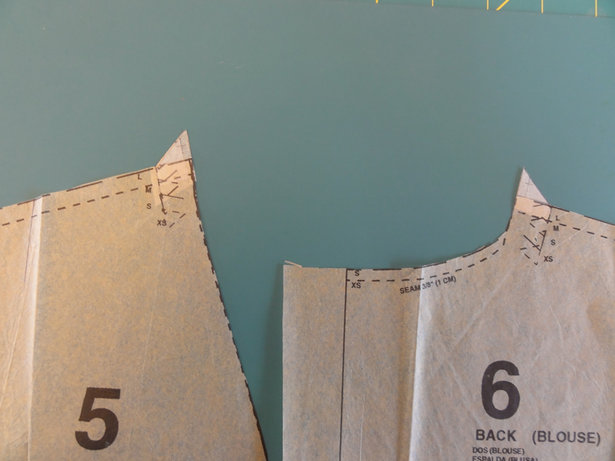 Since this technique involves folding under the neckline seam allowance, you'll need to provide a little extra fabric in the seam allowance so it lies smoothly.
On the front and back pattern pieces, angle the shoulder seam out about 5/8″ at the neckline seam line.
Construct the t-shirt as you would normally, angling out the shoulder seam at the neckline.
0 Comments