Natty's Birds of a Feather Costume Tutorial
Added Oct 2, 2011
by nattyjane
Berkeley, Califo...

Step 11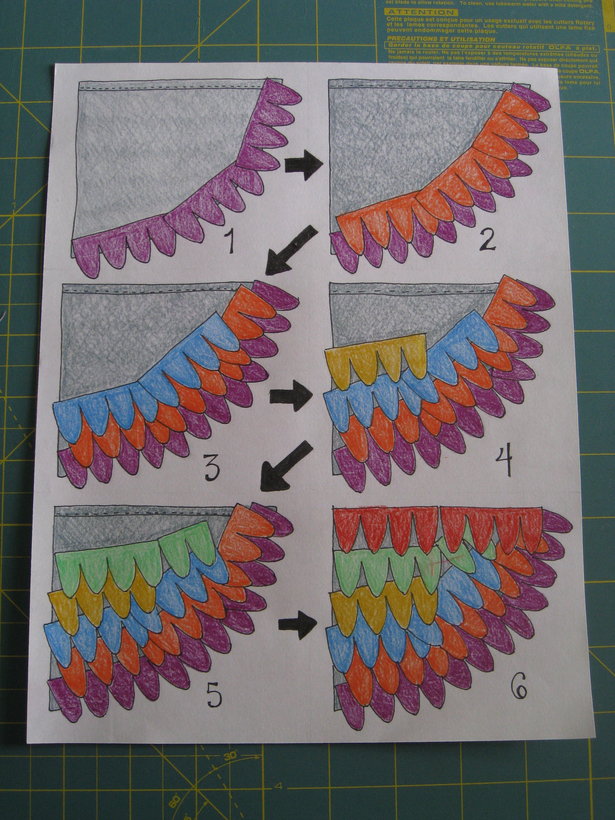 Lay out your wing bases and begin by playing around with placing and layering your feathers. Do this without pinning the feathers down so that you have full freedom of movement to see what arrangement you like best. The placement of the feathers on the wing bases is completely up to your imagination, but I've put together a few tips in this tutorial that you can refer to.
The above diagram maps out my general approach to layering the feathers in my original costumes. The bottom most layer is along the curved edge (C) and is positioned to stick out over the edge so that you can see it peaking out from the other side of the wing.
The layers that follow slowly change from curved to straight since I wanted to finish with feathers running straight across the top edge (A). Also, on the top edge, I opened the double layered feathers up so that they would show on both sides of the wing.
0 Comments