Modify darts on your patterns - Fiskars Unzipped
Added Feb 21, 2011
by mixtlii
Montpellier, France

Step 7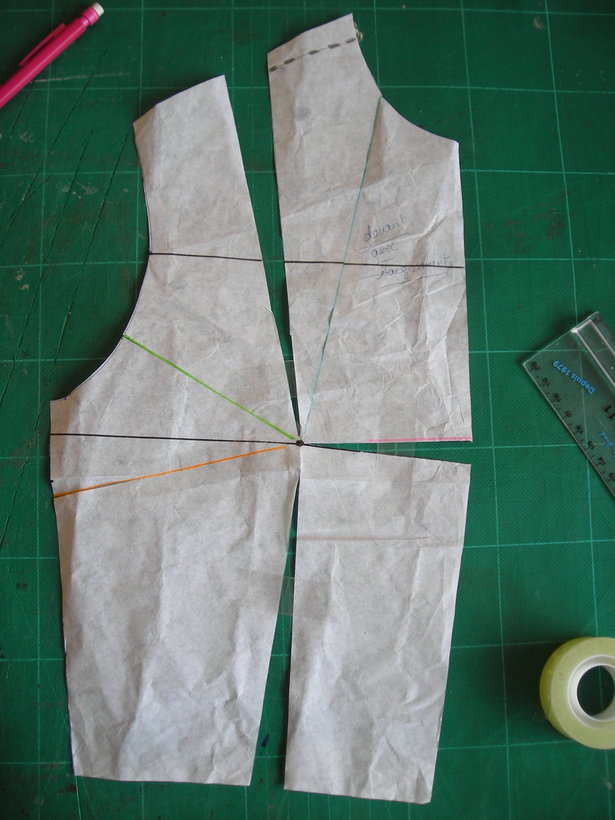 This dart is a little delicate : cut along the bust line from the bust point to center front. Draw the two parts aside to open a little dart : your shoulder dart and waist dart will close a little bit.
The problem is that with this new dart, your center front is not straight anymore, so it is difficult to cut it on a fold.
This can work with a small dart and with a slightly strech fabric. Ignore the fact that your center front isn't straight and cut it on the fold anyway.
On the next picture, it is how it looks like with some scraps I had.
0 Comments