Modify darts on your patterns - Fiskars Unzipped
Added Feb 21, 2011
by mixtlii
Montpellier, France

Step 5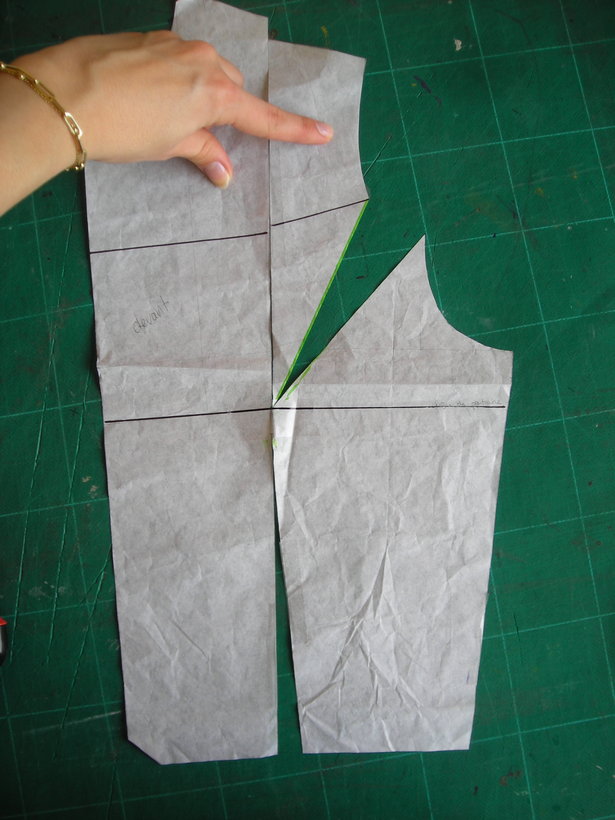 Trace a line going from bust point to armhole. It should end around the breadth line, or upper , because in the middle the fabric is cut on the biais : it may stretch and distort the shape of your armhole.
But if you have a strong fabric, what I made on the picture is ok.
Cut along the line, drag the triangle to the front to close the shoulder dart and open the new dart.
Tape.
0 Comments