Modify darts on your patterns - Fiskars Unzipped
Added Feb 21, 2011
by mixtlii
Montpellier, France

Step 14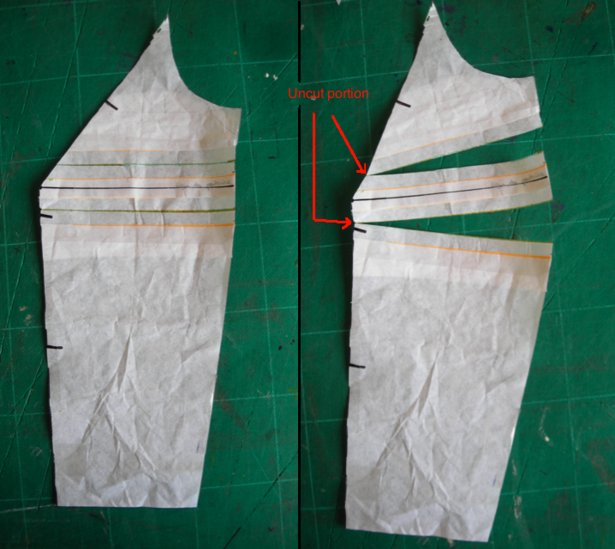 You are done with the front piece. Once you've cut it on the fold, you will stitch the tucks on only 4 cm. (2 cm from the center on each side.) Leave the rest open.
Now, the side piece: you don't want the side seam to be longer than it was supposed to be, so you are going to change the tucks into inverted darts.
To do so, mark the line in the center of each tuck. Cut along it from the side to almost the center - leave 1 or 2 mm uncut.