Modify darts on your patterns - Fiskars Unzipped
Added Feb 21, 2011
by mixtlii
Montpellier, France

Step 12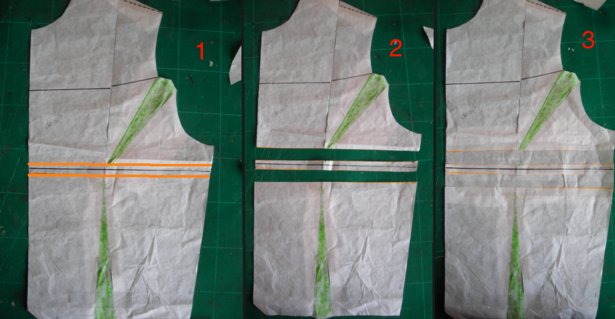 Now, when you look at the dress's bodice, you can see the darts in the middle actually go through the princess seam.
We are going to make tucks in the center front, and then transform them into darts at the side seam - so it does not get too long.
For the tucks: trace 2 lines parallel to the bust line. In this design, the space between them is 1 cm (0,5cm up and down the bust line).
Cut along those line, and space the three parts you are getting of 1,5cm (for this design)
Put paper in between, and tape it.
0 Comments