Making Your Own Bias Tape
Added Nov 14, 2010
by madebymeg
San Francisco Ba...

Intro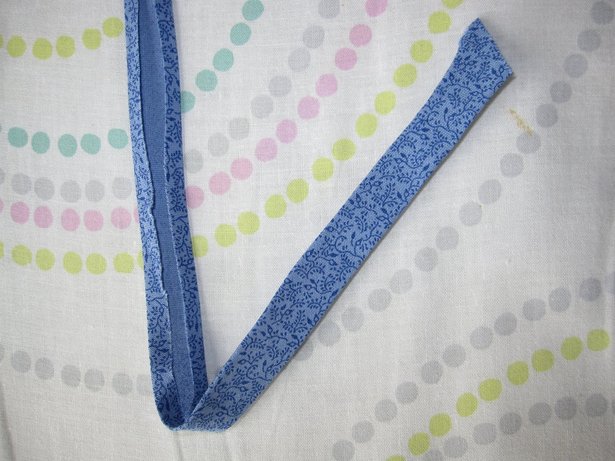 What it is: Bias tape is often used for finishing seams with the Hong Kong Finish, or can be used to cover cords to make piping.
Why make your own: You can buy bias tape at the store in a variety of colors and sizes. Making your own requires a lot of fabric and some patience with the bias tape maker, but it allows you to make it out of fun, coordinating prints that store-bought bias tape does not usually come in.
Notes: Bias tape is cut on the bias of a fabric, meaning across it at a 45 degree angle. This allows the fabric to fold around curved seams on your garment. If you only need it for straight projects, you can cut it straight across your fabric to save fabric and money.
For more techniques, check out: "MadeByMeg":http://megmadethis.blogspot.com/search/label/Techniques.
Technique Materials
Buy a bias tape-maker for the width of bias tape that you want to make. This one is for 1" single-fold bias tape. Single fold means that each side is folded under once. Double-fold bias tape is then folded in half again.
0 Comments