Making Round Straps
Added Feb 1, 2007
by mirela
Hollywood, Flori...

Step 3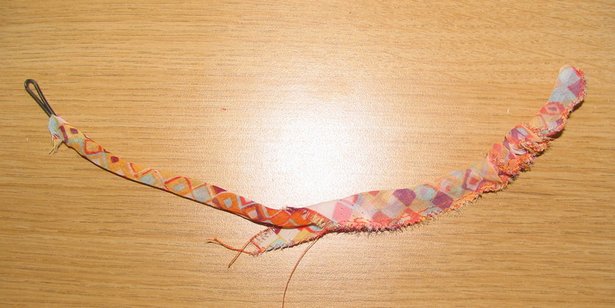 Insert a narrow flat hear pin into one end of the sewed strap, or tie a knot with the threads around the pin.
Push the pin through the middle of the strap.
This is where the elasticity is needed. To turn the strap inside out, it needs to fit through the tube created between the seam and the folded edge.
The fabric will crease over the pin, as you drag the pin thought the tube. Pull the creases over with your hand.
Turn the strap inside out.
Mar 16, 2010, 02.23 PMby lorie