Making Round Straps
Added Feb 1, 2007
by mirela
Hollywood, Flori...

Step 1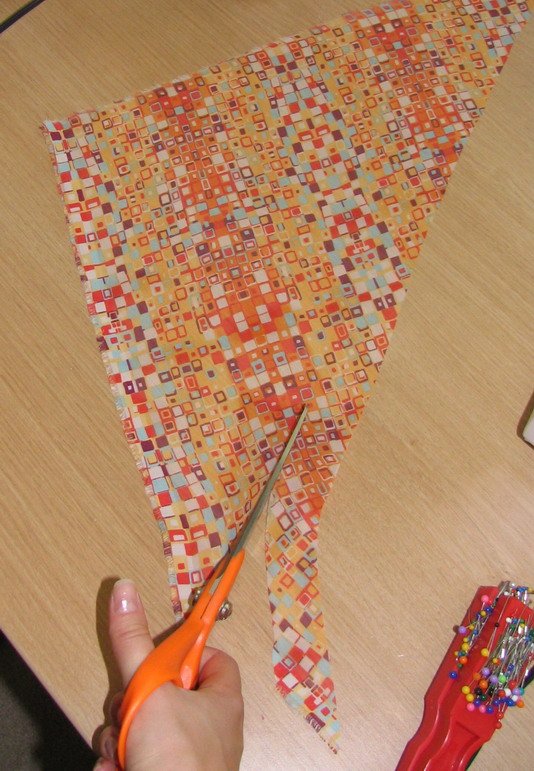 Mark the fabric with a ruler, at a 45 degree angle with the edge, using a ruler. Mark a parallel line at about 3cm.
Cut a bias band out of your fabric about 3cm wise, longer then the length you need (the ends will be cut of after sewing).
The 45 degree angle is important, especially for non stretch fabrics, because the strap needs elasticity when it is turned inside out.
There are some metal clips that clip onto the scissor, and go around the edge of the fabric, to help cutting at the same distance from the edge, but if you do not have these, just follow the markings.
0 Comments