Make Your Own Piping!
Added Aug 8, 2007
by benedikta
Brooklyn, New Yo...

Step 2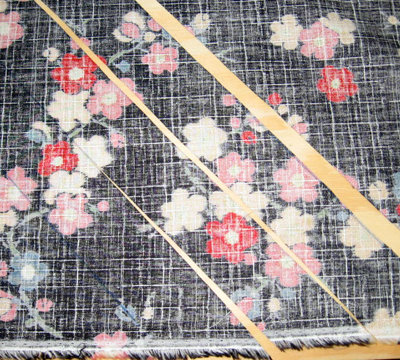 Cut Strips of Bias out of the Fabric of your choice. Check out our sewpedia entry for cutting on the bias.
The width of those strips should be determined by the thickness of the cord and the seam allowance that you are working with. We are using a 1/8" (0.3cm) thick cord and our seam allowance, as in all BurdaStyle patterns is 5/8 ( 1.5cm )
Double the width of the cord and add the amount of the seam allowance twice to it.
That makes in our case: (1/8" x 2 ) + (5/8" x 2) = 1 ½ "
Cut as many strips with that width as you need for your desired yardage of piping.
0 Comments