Make Your Own Piping!
Added Aug 8, 2007
by benedikta
Brooklyn, New Yo...

Step 1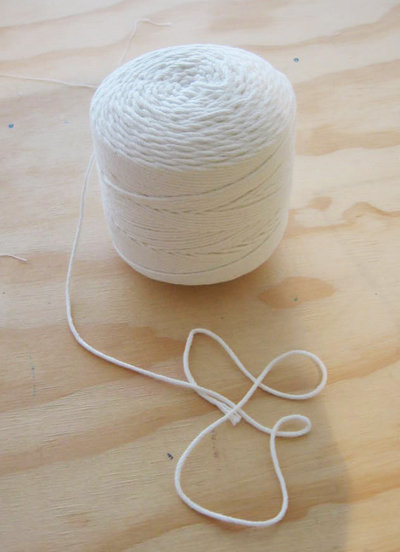 There are plenty of beautiful piping and trimmings out there, but what if you just can't find the right color, or you would like to have something a bit different for striped or printed piping. Here is how you can easily make your own…
You need your fabric of choice. Depending on how much piping you want to make you will need about ½ yard to 1 yard ( = 0.5 – 1 mtr)
You also need a cord ( see picture above) about 1/8" thick. If you want a more prominent piping use a thicker cord. Get as many yards of the cording as you need piping for.
0 Comments