Make Buttonholes
Added Jul 5, 2007
By burdastyle
New York, New Yo...

Step 1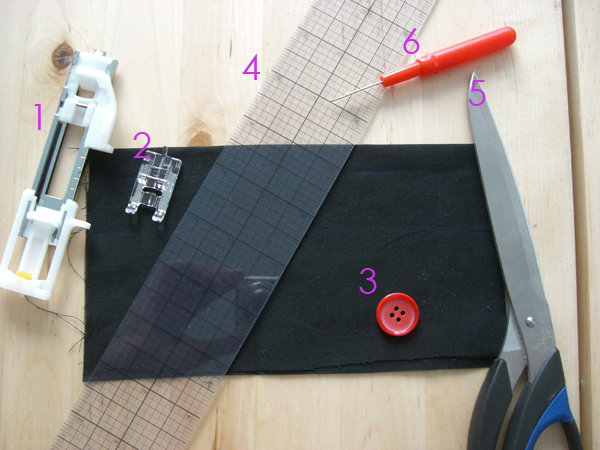 This how to demonstrates how to create regular buttonholes using automatic buttonhole features (steps 4-9 and step 14), manual buttonhole features (steps 11 through 14), and with just zig-zag and satin stitches (step 15).
For making buttonholes, you will need the following supplies:
1 & 2- A buttonhole presser foot (Usually comes with most machines. If you don't have one, a zig-zag foot may work.)
3- The buttons you plan on using (or at least a button of the same size)
4- A ruler
5- Sharp pointed scissors
6- A seam ripper
Marking buttonholes on fabric is the most important step when making buttonholes with your home sewing machine. Most patterns show where the buttonhole centers should go, but do not always indicate the size of the button/buttonhole. A general rule is that the length of a buttonhole should equal the diameter of the button plus the thickness of the button. Example: a 7/8" button that is 1/8" thick should have a 1" buttonhole (a 22 mm button that is 2 mm thick should have a 2.5 cm buttonhole).
0 Comments