Leaves
Added Nov 15, 2012
By burdastyle
New York, New Yo...

Step 5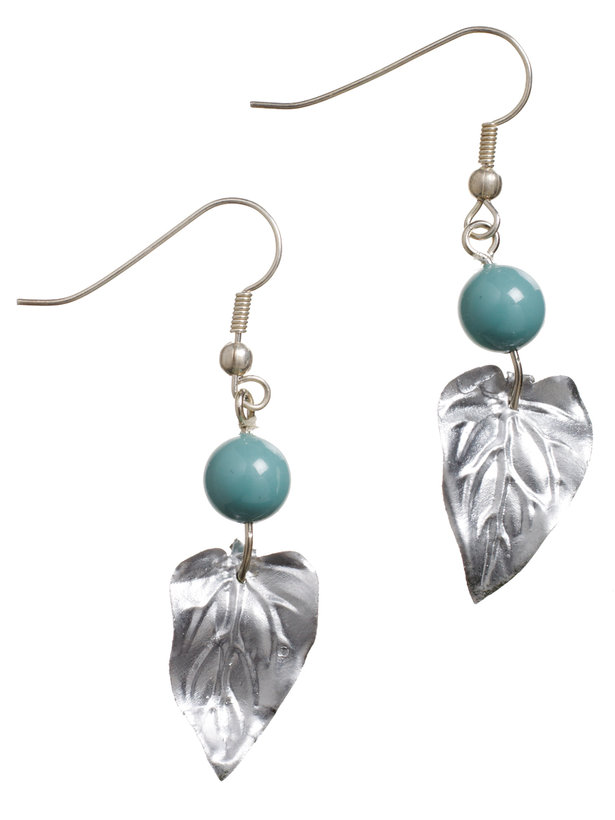 You can even make these lovely leaf earrings.
Materials:
2 small artificial leaves (cut from ivy vine). Chrome-coloured spray paint. 2 beads. 2 French ear wires and 2 eye pins. Needle-nose pliers. '
Instructions:
Spray front and back of leaves with chrome-coloured paint. Let paint dry thoroughly. When spray painting, ­cover work surface generously with newspaper and ­follow manufacturer's instructions. Thread one bead onto each eye pin. Poke upper end of each eye pin into centre top of leaf then bend end of eye pin over with ­needle-nose pliers. Attach French wire to eye of each eye pin.
0 Comments