Keep that pesky Zipper Up!!!
Added Jun 16, 2010
by blukimono
Vancouver, Canada

Intro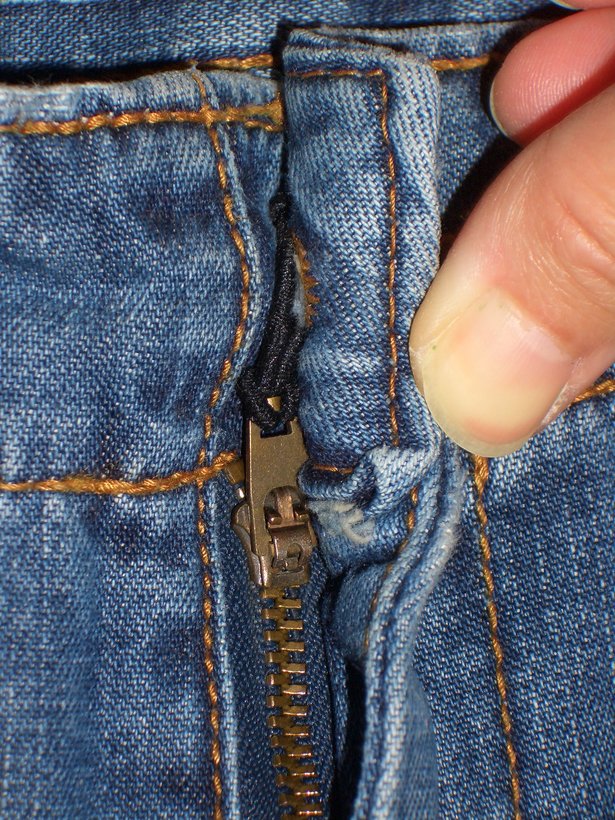 Avoid embarrassing moments of your fly or zipper coming undone in public! I learned this handy little trick from my mom [Mom knows best, as always :) ] that sew-ers and non-sew-ers can do themselves! There is very little, if any sewing involved, so anyone can do it.
Technique Materials
Narrow elastic, elastic thread, elastic cord, rubber band or elastic hair tie. Elastic loop should end up being approximately 1 and 1/4 inches (3.2cm) when folded in half.
0 Comments