How to shorten or lengthen a pattern
Added Oct 4, 2012
By burdastyle
New York, New Yo...

Step 4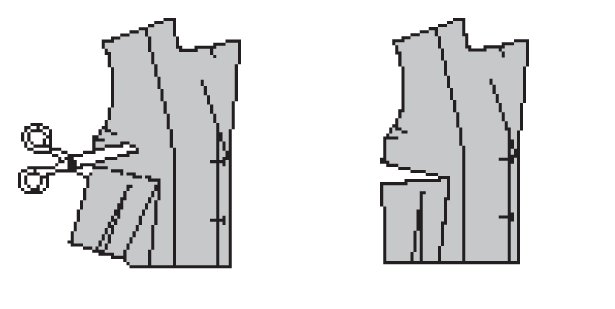 Hold the paper pattern pieces to your body, in front of a mirror. You will see where the pieces need to be altered.
Lay pattern pieces together as in the finished garment when marking the alteration lines.
To prevent the pieces from shifting sideways when lengthening, mark a vertical line at each alteration line.
If your style has vertical bust darts, lay these darts closed before marking the alteration lines. To do this, cut the paper pattern piece from side
seam edge to point of dart (left image). Lay dart closed (right image). Glue the cut edges to­gether again after the pattern ­piece has been lengthened or ­shortened.