How to shorten or lengthen a pattern
Added Oct 4, 2012
By burdastyle
New York, New Yo...

Step 2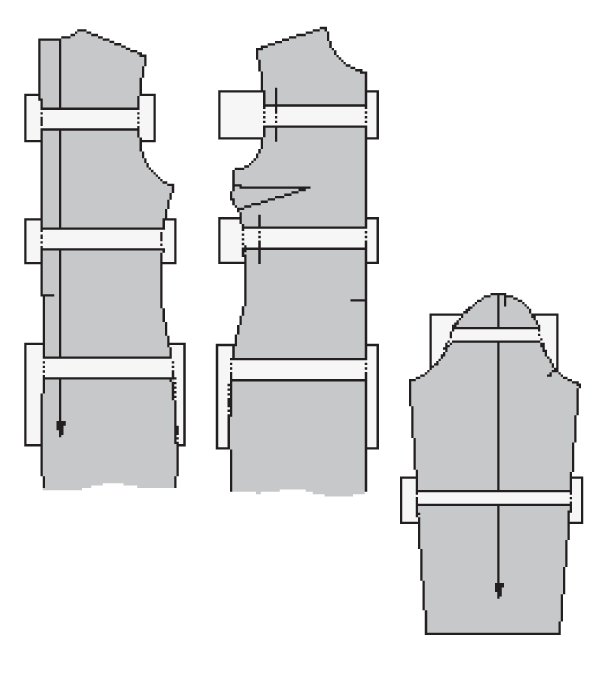 Cut pattern piece apart on the marked alteration line. Glue a strip of paper under one edge. Mark an abutting line on the paper strip, parallel to this edge and spaced the amount from this edge by which the piece must be lengthened at this line. Glue the remaining section of the pattern piece to the strip of ­paper, along the marked line.
Add extra length at the other alteration lines in same manner.
Important: To prevent pieces from shifting sideways, mark the grain line on the ­paper strip. The grain lines must align when gluing the pieces together (see picture).
0 Comments