How to sew a Gothic Lolita Dress !
Added Aug 21, 2010
by Claire .
Lyon, France

Step 9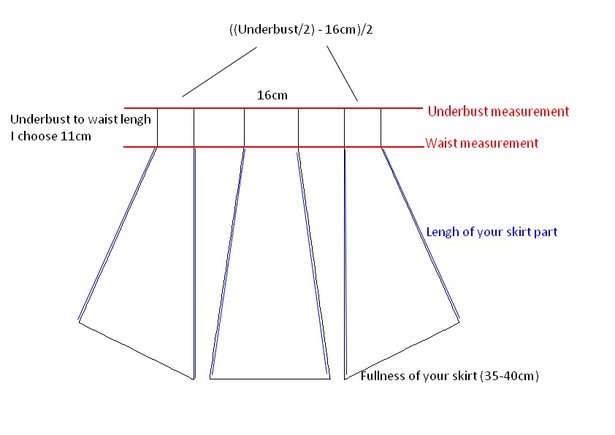 For the skirt pattern I used this tute ( http://lesfeestisseuses.xooit.com/t6752-jupe-Ma-jupe-taille-haute.htm ) but it's french.
I tried to make a translation, hope it's clear !
As added in the comments :
"The skirt is composed of 6panels.
On the sketch, you can see only the half of the pattern pieces.
The middle piece is the front/back piece. It measures 16cm.
To find the measure of the side pieces, you have to take away 16cm from your underbust measurement and divide it by 4 (because it is the half pattern so there are two side pieces)."
1 Reply

1 Reply

1 Reply

3 Replies

1 Reply