How to sew a Gothic Lolita Dress !
Added Aug 21, 2010
by Claire .
Lyon, France

Step 4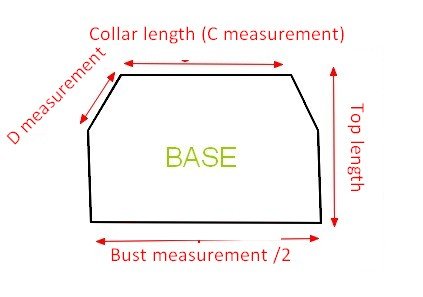 To make the top pattern, I made a base of my pattern according to my measurements.
Just follow the "instructions" of the sketch.
This base will be the back piece of the top part.