How to sew a Gothic Lolita Dress !
Added Aug 21, 2010
by Claire .
Lyon, France

Intro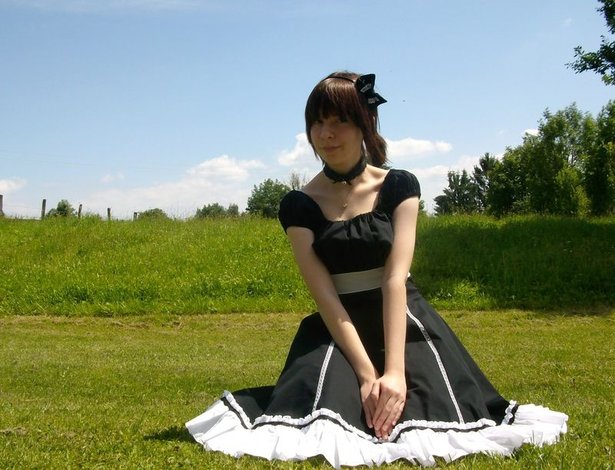 I tried to make a tutorial of my goth-loli dress.
My english is not so good so it's a bit difficult for me to explain what I did, but if you have a question I'll try to answer clearly.
Technique Materials
I used 3m of black polyester/cotton, 1m of white cotton, 3 or 4m of black lace and 2m of white lace, some pearls and ribbons, 2m of elastic I think.
0 Comments