How to Measure Yourself
Added May 16, 2008
By burdastyle
New York, New Yo...

Step 1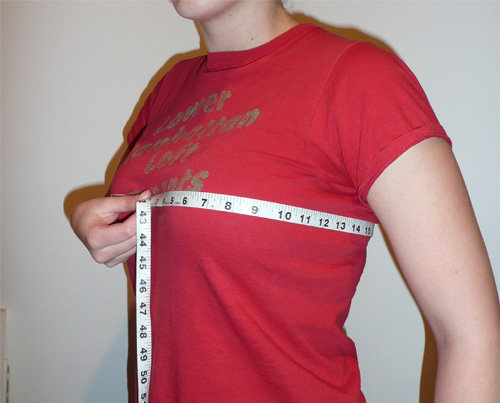 How to measure your bust.
Bring the tape around your back and up to the front. Pull it around the fullest part of your bust. Make sure you don't suck in a lung full of air, just breath normally and be relaxed. Be sure the tape is in a straight, even line across both your back and across the bust. Take the measurement in the front with your arms at your side to get the best results.
Tip: if you put the tape around the base of your back pull it tight against your back and shimmy it upwards it will be easier to get a straight line.
0 Comments