How to make covered button used pressed flowers *
Added May 14, 2012
by Rikamekko
Kanto Region, Japan
Intro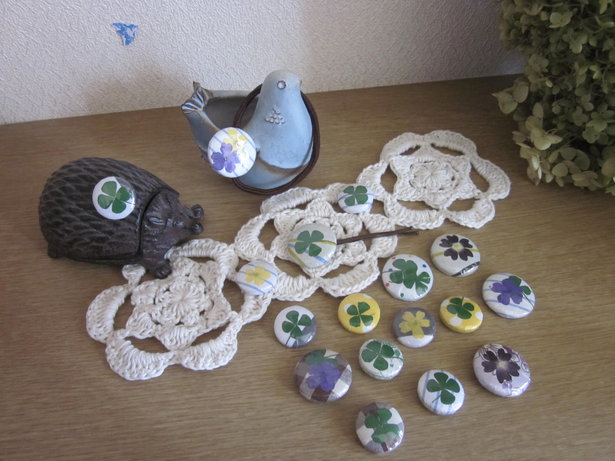 One day I saw an necklace which is pressed flower covered resin at a store.
I wish I could make like that.
But I hear resin work is difficult,and easy to put air in it.
After that,I thought I might be able to make one like that without using resin.
I chose covered button and key one is OPP sheet.
OPP went well.You can make pressed flower button with light heart.
It could be use as hair elastic and badge also bracelet.
Technique Materials
pressed flowers,round cut fabric(thiner is better),opp sheet(I used cheap opp bag),covered button kit,scissors
0 Comments