How to bind an inverted corner (or v-neck) with bias binding.
Added Mar 5, 2012
Seaside, Califor...

Step 8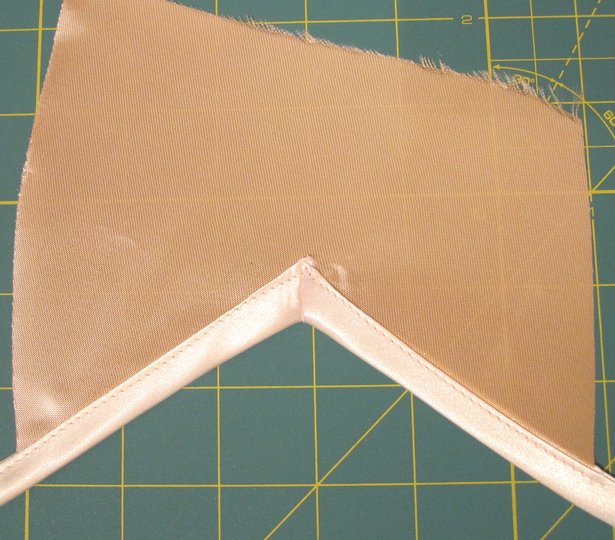 Then you can sew on the binding.
Slip the inverted corner to be bound between the folds of the bias tape, pin, and stitch in place.
I prefer to do this by hand as a point is tricky to sew under the best of circumstances. On this piece, I did it with a machine and it came out sort of messy (sorry, I'm super sleep deprived).
I hope this makes your next bias bound project easier!