Hold those thread tails!
Added Jul 17, 2013
by Linda74Sews
Livonia, Michiga...

Step 2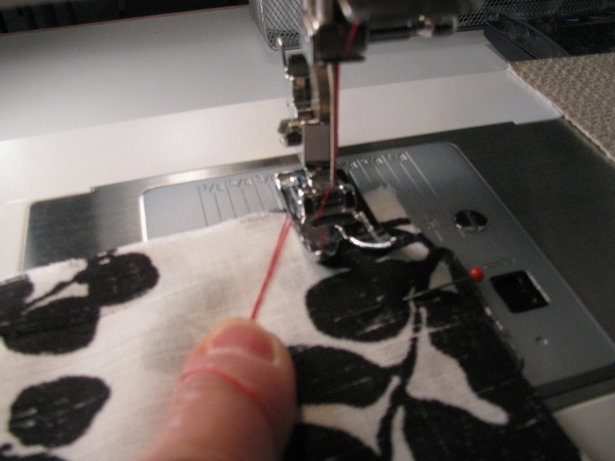 Hold the thread tails as you begin to sew. This is all part of the rhythm of sewing. This is something almost no manual will tell you. Its one of those step you will unconsciously perform as part of the sequence of stitching on your machine and something you should do every time you sew.
As you begin to sew in reverse to lock your seams, grab a good hold of the tails to prevent the threads from being pulled down into the machine. I like to twist the threads around my index finger, but gently pressing down the tails will work as well. Hold the tails throughout the reverse stitching. Once you have completed the reverse stitching, you can release the tails. In addition to preventing the threads from being pulled into the machine it also prevents those ugly knots that sometimes appear on the underside at the beginning of the seam.
0 Comments