Hemming Jeans - Fast & Easy!
Added Dec 27, 2013
by Linda74Sews
Livonia, Michiga...

Step 5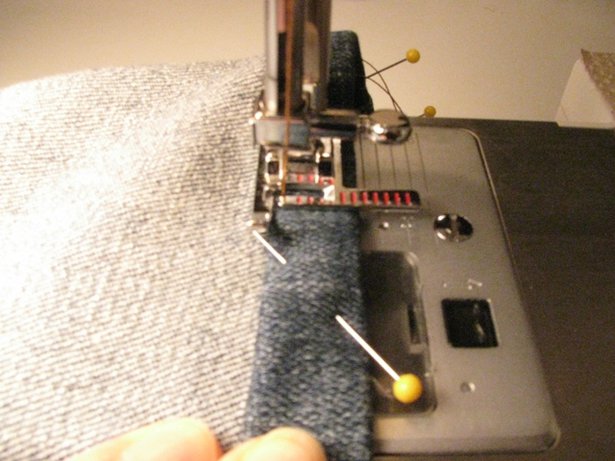 Next, stitch the hem close to the folded edge. Denim is a very heavy and thick fabric so be sure to use a size 14/90 to 18/120 size needle. Also, use a thread designed for denim and try to select a color to match the old hem.
Start the stitching close to the inseam seamline where is less likely to show. Since a double turned hem creates a rather thick layer at the side and inseam seamlines, use a clearance plate to level off the presser foot. This will facilitate the foot's ability to sew over the thick hump of fabric and keep the stitches uniform. And, that's all there is to it.
0 Comments