Hemming curves the easy way
Added May 18, 2013
by freakusbzzz
Canberra, Australia

Step 2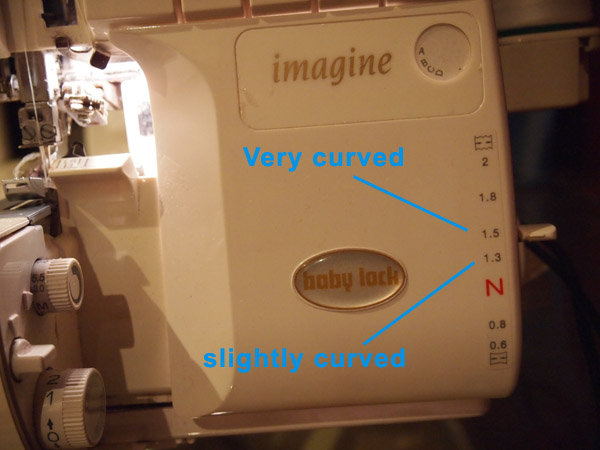 On your overlocker you should have a differential feed switch.
It alters how the fabric is fed under the needles and can either stretch the fabric out or squish it in making it slightly gathered.
You want the fabric ti be squished in a bit. So it it is a tighter curve put it on 2 levels above normal, and for a slight curve just one level above normal.
0 Comments