Give your clothing a professional look!
Added Aug 15, 2012
Birmingham, Unit...

Intro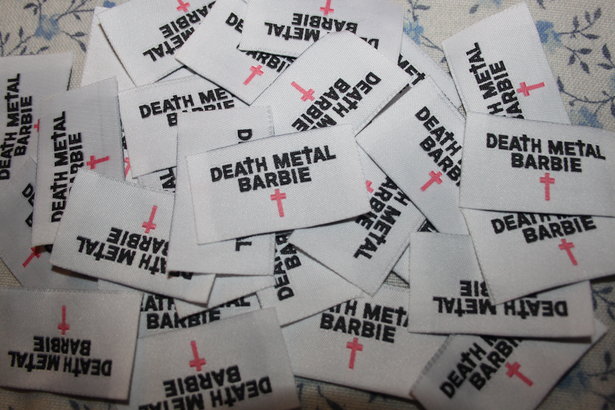 Woven labels really give your items a pristine, professional look, it gets your name or company out there more by the advertisement when you take a photo and reminds people, if they purchase from you, just who they got it from & who's creative genius it is!
Search around for the best deal on the type of label you're looking for or if you really can't afford to pay then try making your own using: (These are techniques I have tried using in the past or heard of)
- Image Maker ( http://www.dylon.co.uk/product.php?alias=image-maker&products=product-info&alias-product=image-maker )
This allows you to print an image onto paper and transfer it onto fabric. I could never get a perfect result with this it but depends on what look you're trying to achieve!
- Printable Fabrics ( http://www.craftycomputerpaper.co.uk/.Cotton-Washable_002.htm )
Hints in the name, you can print onto these with any ink printer just like a normal piece of paper, I still use this as its GREAT! :)
I would recommend you check this out anyway as its great for other uses too!
or
- Getting a stamp made and using fabric paint
- FOR THE MOST PROFESSIONAL LOOK!!
In the future look to getting them professionally done especially if your hobby is turning into a business.
Making them yourself is always good at first as you can experiment and when you finally get it right then purchase, at least then you won't regret the design after you've paid the prices.
I purchased mine from a company called WORLD WIDE LABELS. (http://www.worldwidelabel.net)
They're affordable and I'm so happy with the result :)
I know it's short but I hope this helps the future business owners of the sewing world!!
0 Comments