Fun With Feathers
Added Nov 26, 2012
By burdastyle
New York, New Yo...

Step 5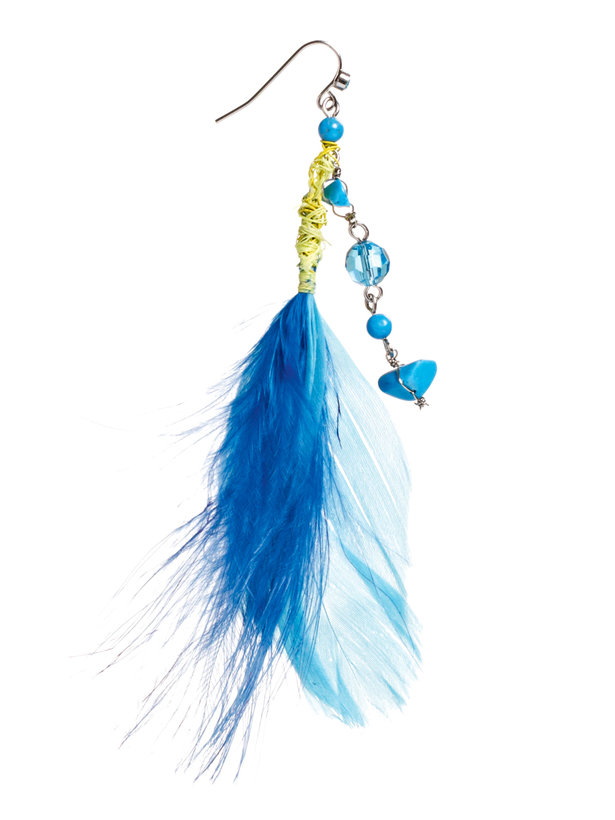 You can wear this as a single earring - all the more striking!
Materials:
2 feathers (approx. 8 cm/31/4 ins long). 1 French wire. 5 different beads. Eye pins. Silver wire. Neon thread. Side cutter and needle-nose pliers.
Instructions:
Take feather quills together and wrap them tightly with silver wire. Thread one bead onto the end. Run end of wire though loop of French wire and bend wire end in a loop, with needle-nose pliers. Now wrap quills again, with neon thread. Join the remaining beads with eye pins to form a "chain", running the straight end of each eye pin through the eye of the adjacent eye pin and bending it under. Attach bead chain to upper end of wrapped feather quills.
0 Comments