Fiskers Unzipped - Extra Special Obi Belt-singed handmade fl...
Added Feb 16, 2011
by nyphertiti
Saskatchewan, Ca...

Intro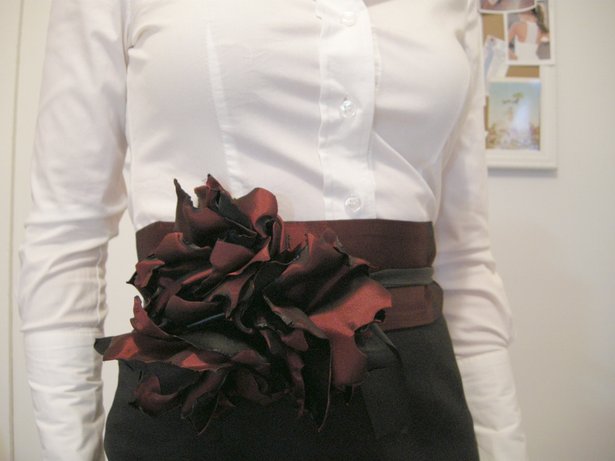 I think one of the most flattering belts out there is the Obi belt. Not only are they pretty, but they're super simple to make. Today I made one from scratch and added some extra special embellishments just to take it to the next level.
This is going to seem like a long tutorial, but trust me, it's a very easy project.
Technique Materials
scissors, taffeta or similar fabric, pins, candle (and matches), ruler, paper, pencil, ribbon, matching thread, stick pin closures
0 Comments