fiskars unzipped- Shoulder slope tutorial
Added Feb 19, 2011
by cambra
Rex., Idaho, Uni...

Step 2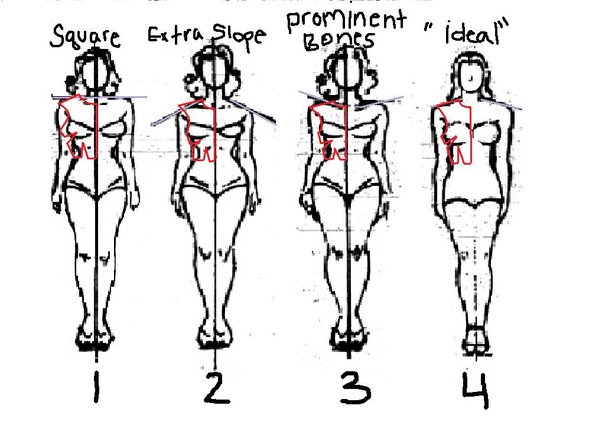 (If you are creating your own sloper or block, use this method to adjust the shoulder slope to fit you.)
Take your tracing off the wall and lay it on a flat surface such as a table or the floor. Get your pattern peice and lay it on top of the tracing, matching up the neck edge. (You have to be able to see your tracing through the pattern or tissue paper)
Take note of the shoulder slope. If the shoulders are more square, or have a more pronounced shoulder bone, you will need to add height to your pattern, if the shoulders slope more, you will have to take away height.
0 Comments