"Fiskars Unzipped" Sewing a greeting card
Added Feb 26, 2011
Winnipeg, Canada

Step 4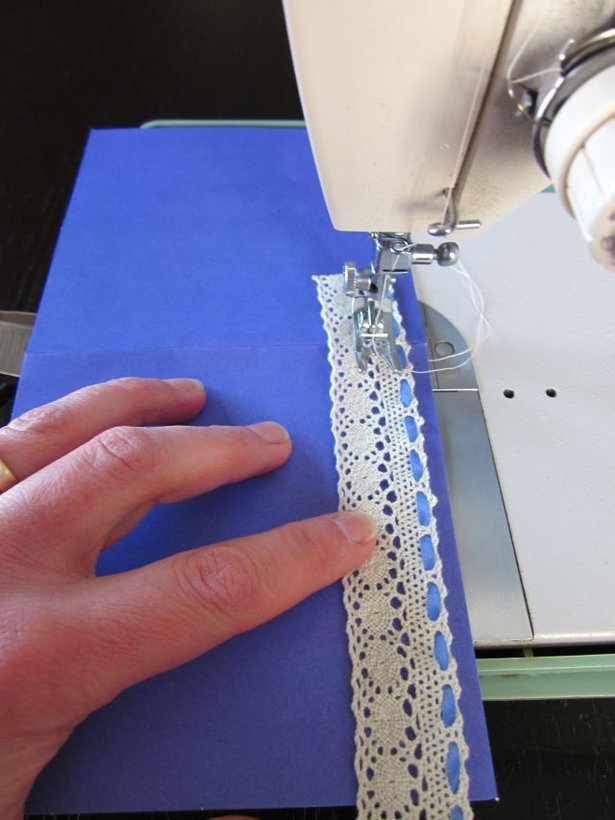 Open up the card (otherwise you will sew the card together). Lay your first piece out on the card as you want it. Line up the needle at one end of the piece you are putting on (in this case, a piece of lace). Bring your presser foot down and stitch the piece to the card. Do not back stitch the ends to avoid excessive punctures to the paper.
Unless the piece is very heavy, one simple line of stitching for ribbon or lace is usually sufficient. Cards don't usually see a lot of wear. They are displayed and then (possibly) stored.
Sorry, I am having computer issues so loading pictures is taking a long time, so will get back this in a day or two.
0 Comments